CARBON MONOXIDE KILLS OVER 60 people a year

ARE YOUR GAS FUELED APPLIANCES SERVICED REGULARY?

PLEASE ENUSRE YOU HAVE A DETECTOR AND HAVE YOUR FIRE, COOKER, BOILER, HOB, OVEN SERVICED ANUALLY.

STUART MAC PHG provides a complete Gas service to ensure that you get the most efficient safe performance from your gas appliances. We use the latest specialist Gas Analyser's to with written reports for all services / work carried out ensures that you receive only the best service. .All work is carried out by Gas Safe registered engineers.
| | |
| --- | --- |
| | Annual servicing |
| | Fires |
| | Cookers |
| | Hobs |
| | Ovens |
| | Boilers |
| | Gas Dryers |
| | Arga's |
| | Carbon Monoxide Testing |
Annual Servicing

Getting your gas appliances serviced regularly is vitally important for the safe and efficient operation of you gas appliances. Servicing your appliance is not just about looking it over or connecting your pc. It all looks good but if your appliances are not opened cleaned and vital checks of the gas pressures and flame pictures then your service could have been a waste of time and leave you with a dangerous appliance.

We utilise the latest Gas Analysers we ensure that not only do we clean your appliance in the correct manor we check both the supply to your appliance but ensure that the working and burner pressures are correct. We supply a written report of the service including test results.
We also provide a reminder and call out service to customers who have their gas appliances serviced by us. Give us a call to find out more.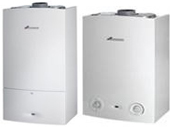 Boilers

As gas prices continue to rise and extreme weather becomes increasingly the norm, ensuring that your boiler is operating efficiently and safely will not only save you money but will also help ensure that your boiler is working during the winter months when you need it most.

We can repair / service or replace your boiler either with a like for like or one more suited to your needs please see our heating section for more information.

During our services we also check to ensure that you appliance has been installed correctly and provide advice to reduce costs and possible future breakdowns.
Fires

We can provide advice on what fires are suitable for your property (chimney, flue, flue less) remove or and install your new fire or de commission your current fire.
Please remember just because you do not use your fire often it STILL requires servicing regularly.
Cookers / Hobs / Ovens

Having problems with you grill / oven or cooking rings? Ignition not lighting. We can repair or replace cookers / ovens and hobs. Give us a call to arrange a visit.

Gas Arga's

Though not as common we provide service / repair / replacement or installation for your appliance.


Gas Dryers

We provide service / repair / replacement or installation for your appliance.


Carbon Monoxide testing

Whilst carbon monoxide is odourless and regular maintenance and servicing of your gas appliances will ensure that your gas fires, boilers and cookers /hobs are working correctly we are also able to provide peace of mind by conducting CO testing to ensure that you do not have any build up of CO in the air.