STUART MAC PHG provides a complete Gas service to ensure that you get the most efficient safe performance from your gas appliances. We use the latest specialist Gas Analyser's to with written reports for all services / work carried out ensures that you receive only the best service.
| | |
| --- | --- |
| | Annual Gas Appliance servicing |
| | Plumbing Services |
| | Repairs |
| | Gas & Plumbing Installations |
| | Certificates Part P electrical |
| | 24 / 7 call out |
| | Account services |
| | Replacement Boilers |
| | Upgrading Heating Systems |
| | Carbon Monoxide Landlord requirements |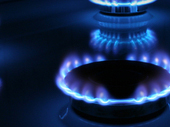 Annual Gas Appliance Servicing

As a landlord you will be well aware of the legal requirement to have the gas appliances serviced regularly servicing your appliance is not just about looking it over or connecting your pc. It all looks good but if your appliances are not opened cleaned and vital checks of the gas pressures and flame pictures then your service could have been a waste of time and leave you with a dangerous appliance.
We utilise the latest Gas Analysers we ensure that not only do we clean your appliance in the correct manor we check both the supply to your appliance but ensure that the working and burner pressures are correct. We supply a written landlord certificate of the service including test results.
We also provide a reminder and call out service to Landlords who have their gas appliances serviced by us. Give us a call to find out more.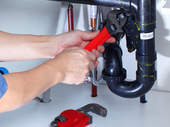 Plumbing Services

We provide a quick response service for our Landlord accounts either to carry out repairs or replacement of plumbed items.



Gas & Plumbing Installations

We provide a quick response service for our landlord accounts to install either gas or plumbed items either to meet preparations for new tenants or to meet other obligations.


Repairs

We can carry out repairs from replacing leaking taps / to broken appliances, we operate to agreed cost levels with our landlord accounts.
Certificates

We provide certificates for all work either gas / water or electrical work to ensure you remain compliant with your legal obligations.



Part P electrical

All of our engineers are part P qualified which reduced time and costs to you in getting a fully qualified electrician when replacing or installing new for old equipment.


24 / 7 call out
We provide 24 / 7 priority call out services with no call out charge for our landlord accounts. Conditions apply.




Account services

We operate a Landlord account service providing you with peace of mind we can:
• Manage your Gas servicing requirements
• Manage your emergency call out
• Manage appliance installations / replacement
• Manage on going repairs with Tennant's to agreed Landlord
credit levels
• Manage services with your Tennant's by agreement.
• Offer limited credit terms
• Boiler / Heating design services to keep your costs down ensuring no over sizing.
Replacement Boilers
We understand that keeping costs down is important to maintain profitability but reliable cost effective safe appliances to delight your customers. We are able to advise and install the correct products to meet your needs.


Upgrading Heating Systems

Over sizing of heating systems boilers , radiators is not uncommon this all costs money that is better in your pocket than sat in a property providing no additional benefit to either you or your tenant. We off design and sizing services please see heating for more information.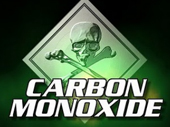 Carbon Monoxide - Landlords legal requirements

As a landlord, you're responsible for the safety of your tenants. Your duties apply to appliances & flues in occupied residential properties. You must ensure that appliances are working correctly and guard against the dangers of carbon monoxide.

In a court of law, you would need to demonstrate that you had taken all reasonable steps to ensure your tenants' safety and prove that any gas work met all applicable regulations and responsibilities detailed in The Gas Safety (Installation and Use) Regulations (follow this link for full regulations)

• Ensure all installation pipe work, appliances, and flues provided is safely maintained
• Anyone carrying out work on a gas appliance must be competent and registered with CORGI
• Gas appliances should not be placed in sleeping accommodation areas or cellars.
• Make sure an annual safety check is carried out on each appliance and/or flue provided
• Keep a record of each safety check for two years and issue a copy to your tenant before they move in or as each check is completed
• Ensure any gas equipment left by previous tenants is safe or otherwise removed
• Establish clear lines of responsibility for safety checks etc with any managing agent employed
• Use only Safe registered installers

Tenants - it is very important that you let staff and contractors into your home to carry out the safety checks to keep yourself and your family safe. If you do not allow them into your home, you could be at risk from CO and subject to legal action and place your tenancy at risk